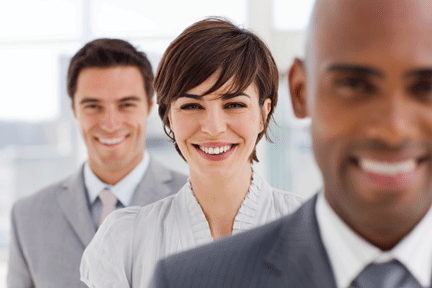 ​Our Solution for Physicians
Improved Health = Improved R.O.I..
​Health Coaching
General Overview of Our Services
​ITHRIVE Health​ Biometrics at Work:
In order to identify and track health risks in an employee population, employers must create a data set that is based on collected biometric information. Our research consistently demonstrates a deficit in awareness of health risks, and a significant unwillingness to self report known risk factors like: obesity, cholesterol levels, blood pressure, and nicotine use.
The ITHRIVE Health​​ Biometric analysis includes: height, weight, body measurements, blood pressure, and a blood draw that reveals levels of cholesterol, glucose, triglycerides, nicotine, and other health indicators representing overall health and internal organ function. Results of the biometrics generate a 7-30 objective Health Score. This information is then coupled with the BIO Scan Health Risk Assessment data to provide a customized participant report.

Objective measurement of health risks allows for incentive designs based on real measurements and outcomes
Biometric results, combined with the Bio Scan Health Risk Assessment, provides for the identification of latent health risks that employees were not previously aware
Biometric data allows the employer, consultant, and ITHRIVE Health​ to design follow-up programming that is based on the specific needs of the population group
Biometric measurement of health risks allows for the tracking of program impact in the reduction of health risks over time.
Biometrics allow for the prevention of catastrophic costs by identifying latent health risks before they evolve into chronic or catastrophic conditions.

Biometric data allows for immediate and accurate stratification for health coaching, condition/disease management, and case management that claims have not historically provided



Medical Devices:
​
ITHRIVE Health​ will first perform a series of non-invasive tests using advanced medical devices, cleared by the FDA and with specific intended uses.
​
The Medical data recorded by these medical devices are:
-Estimated Autonomic nervous system activity levels
- SPo2%
-Arterial stiffness
-Hemodynamics indicators
-Estimated body composition
​
Electronic Health Record (EHR):
Using Electronic Health record (EHR), combining a library of clinical investigations and their statistical results, the medical data recorded at your site, the clinical context of your employees, as well as any current treatment and lab tests information they already have, we are able to provide:
-A screening score of cardiovascular diseases,
-A screening of insulin resistance, diabetes, metabolic syndrome, hepatitis virus, and prostate cancer.
​
Using EHR and some meta-analysis, ITHRIVE Health​ will compare each individual to data bases of patients with known diseases and provide a statistical risk analysis for each individual.